Oklahoma's recruiting classes are always among the nation's best, but as any recruiting rankings hater can tell you – it's far more important what the rankings look like after their careers have finished than before. As such it's time for our annual review of what things look like now that 13 Sooners have seen their eligibility expire or who opted to head to the draft early.
Justin Broiles's Re-Ranking
Career Keys: Broiles had some splashy moments in his career, but maybe his most notable was the punt return recovery for a touchdown against Oklahoma State in 2021.
Reason Behind the Ranking: Broiles was a guy who had some big moments in his career but never became the dominant, all-conference player that his lofty ranking might have projected.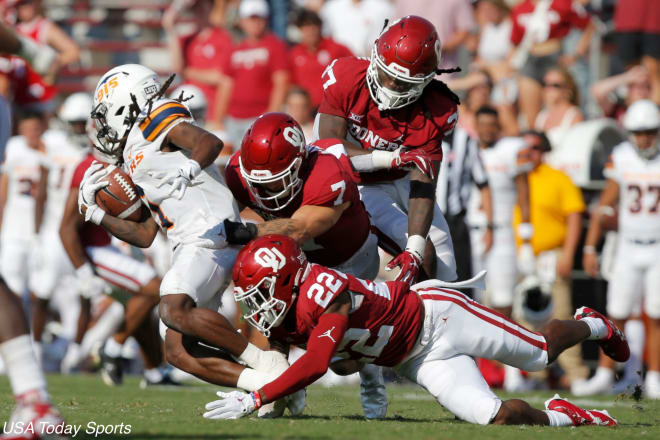 Career Keys: It may have just been one year in Norman but Coldon definitely had some highlights led by a 2022 Bedlam performance that was as good as any corner has played in that high-flying annual matchup in memory.
Reason Behind the Ranking: Coldon only had a short time at Oklahoma but as a multi-year starter in both Laramie and Norman he put together a career that lived up to the hopes of his recruitment.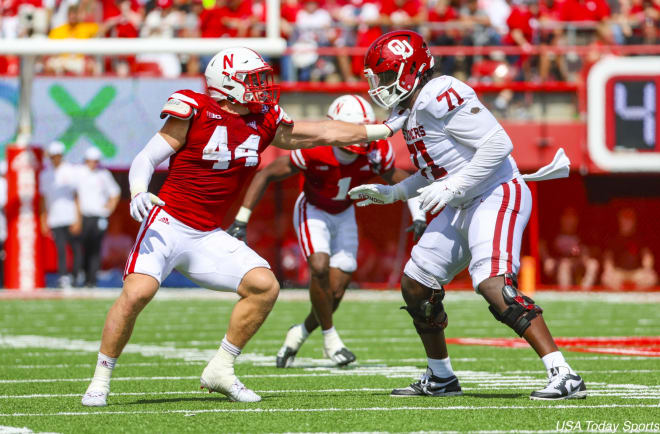 Anton Harrison's Re-Ranking
Career Keys: It's hard for an offensive lineman to have one real moment but his work against Iowa State's Will McDonald in 2022 was a very strong performance against an elite opponent.
Reason Behind the Ranking: Harrison with another year might have been able to push past his four-star ranking, but there's no question that he lived up to, and honestly beyond, his high school ranking.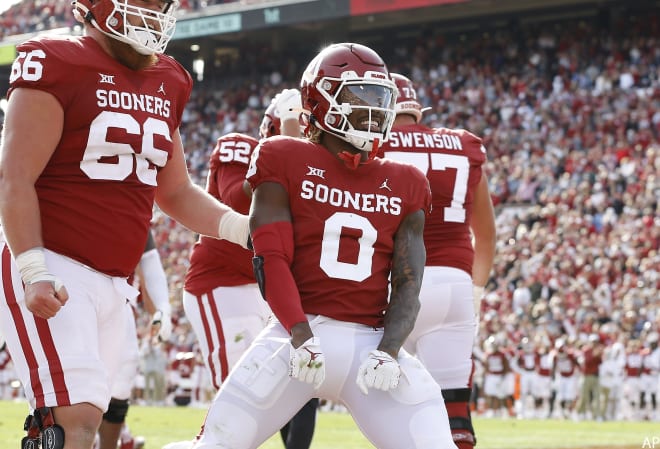 Career Keys: His entire senior season should be regarded as a highlight, but it was the West Virginia game where Gray did everything in his power to will the Sooners to a win.
Reason Behind the Ranking: Prior to his senior year in Norman, the question of living up to his ranking was truly up for debate, but Gray was truly the lifeblood of his team's offense and carried the Sooners at several points in the year.
Jeffery Johnson's Re-Ranking
Career Keys: Johnson saved his best for last and his fourth down stop against Florida State in the Cheez-It Bowl was a big moment.
Reason Behind the Ranking: Johnson was a multi-year starter and a solid contributor to defensive lines both in New Orleans and Norman. Although never quite pushing to all conference levels, Johnson was a solid player over four years.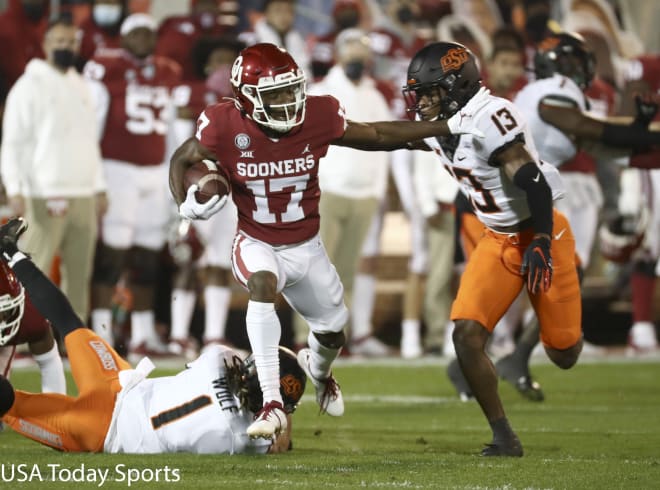 Career Keys: Is there any other answer than the catch against Texas in 2021 that was the moment it felt like the Sooners were going to actually complete the massive comeback against the Longhorns?
Reason Behind the Ranking: One of the surest things on this list, from his freshman year he was pushing toward four-star status as a high school prospect. Mims was a game-changing player that might have had a chance to push for All-American status as a senior.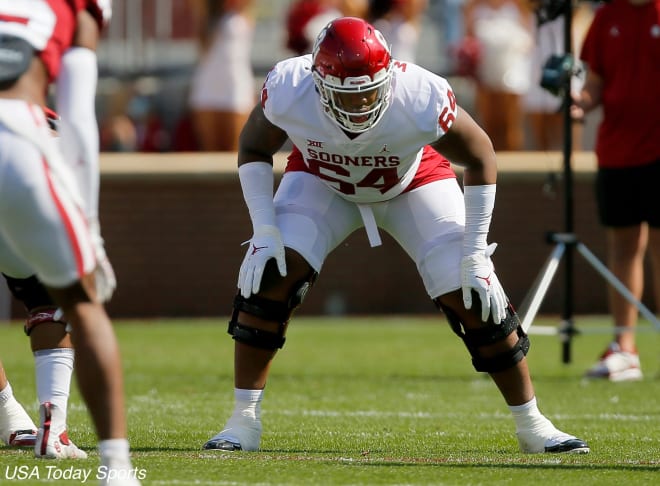 Wanya Morris's Re-Ranking
Career Keys: Much like Harrison it's tough for an offensive lineman to have one special moment but Morris had stretches in 2022 where he looked like the dominant player than so many have felt he had the chance to be.
Reason Behind the Ranking: Morris had a massive start to his career at Tennessee and it seemed he might exceed his ranking, but Morris' time in Norman was up and down and never saw him become the dominant player that many expected.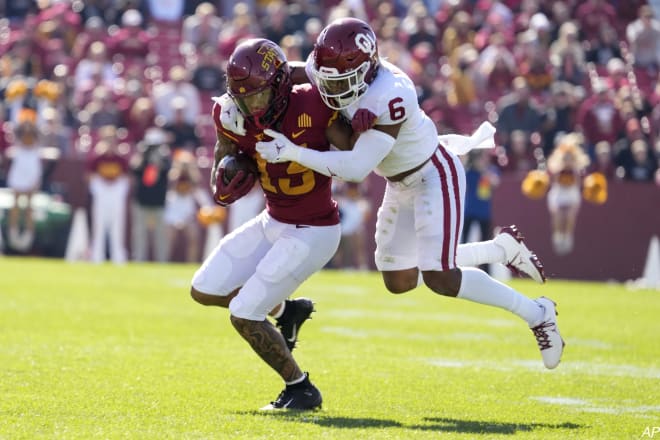 Trey Morrison's Re-Ranking
Career Keys: Morrison's career in Norman didn't have any pivotal moments but there's just no denying that he came along well and helped steady a Sooners secondary that was young and, at times, shell-shocked in 2022.
Reason Behind the Ranking: Morrison had a solid career at North Carolina, as an honorable mention All-ACC member in 2021, but in Norman he struggled to consistently get on the field. Still though, a consistent career that was worthy of three stars.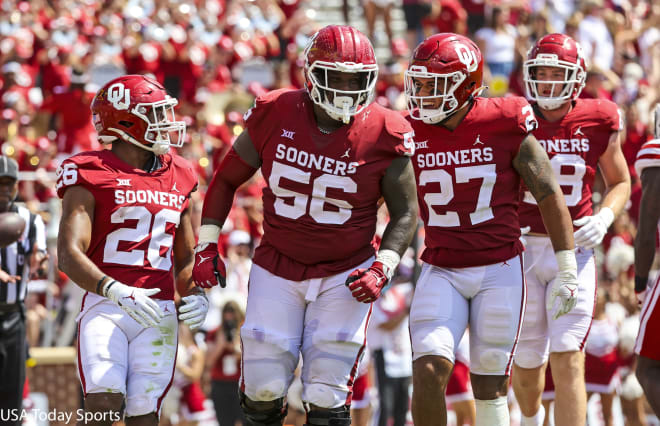 Chris Murray's Re-Ranking
Career Keys: Murray was a steady force for an offensive line that saw a lot of changes around him – via injury and graduation – through his time in Norman.
Reason Behind the Ranking: Murray started at UCLA but spent most of his career in Norman and was a steady force time and time again for the Sooners. He was never a dominant force but there's no denying Oklahoma's line was aided by his consistency.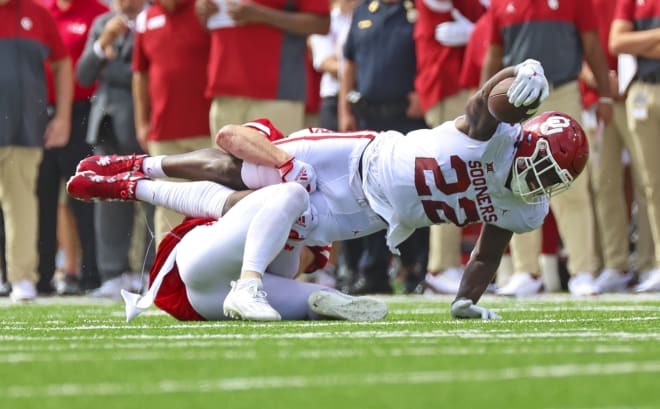 Daniel Parker's Re-Ranking
Career Keys: Parker may have saved his most memorable moment for last with his decimation of a Florida State defender in the bowl game. But honestly all season long Parker helped set the tone for Oklahoma offensively.
Reason Behind the Ranking: Parker was outstanding as a blocker for the Sooners and perhaps there is no greater compliment than the Missouri transfer being a guy who knows how he could best help the team.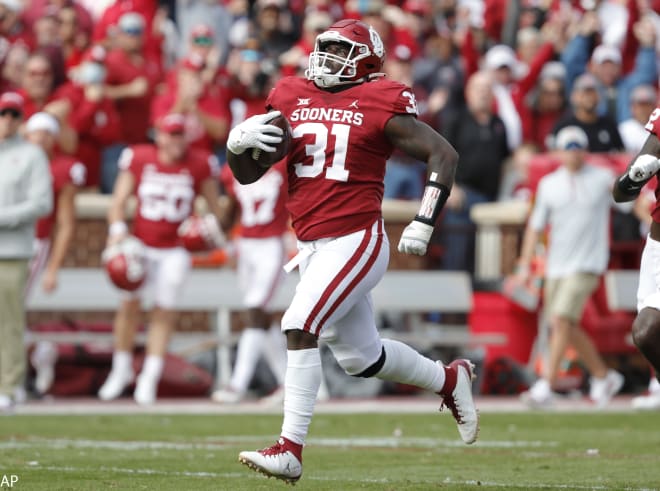 Jalen Redmond's Re-Ranking
Career Keys: It really is pictured above where Redmond returned a fumble 42 yards for a touchdown against Iowa State in 2021.
Reason Behind the Ranking: Redmond will probably long be thought of as a real what if scenario for the Sooners. Under the current staff might he have stayed at defensive end? What if all of his injuries hadn't derailed so much momentum in his career. Redmond is clearly a talented player but never seemed to quite hit his stride.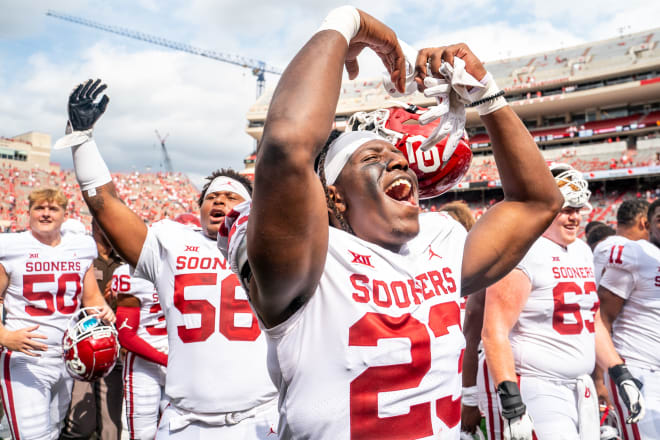 Dashaun White's Re-Ranking
Career Keys: His senior year felt like the moment that White had deserved all along and perhaps that moment was his final Bedlam matchup where his eight tackles, interception, and 1.5 tackles for loss keyed the most dominant defensive performance of the year.
Reason Behind the Ranking: Another player that might have had a very different career in different settings. White seemed to find his role as a senior and was almost undoubtedly Oklahoma's most consistent player as a senior.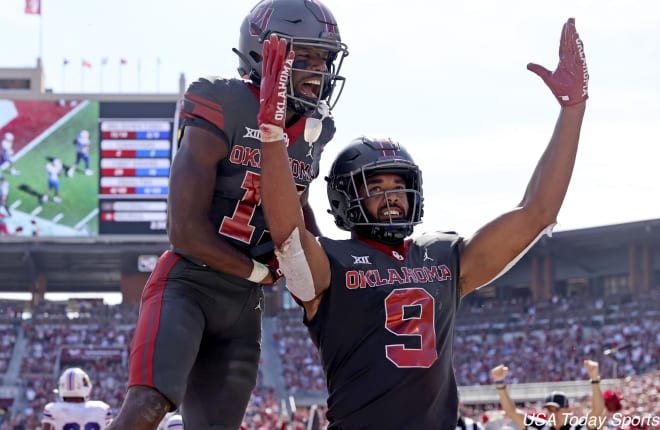 Brayden Willis's Re-Ranking
Career Keys: Speaking of players who really put it all together as seniors, the big tight end – who was the final offer of the 2018 class – shone for multiple moments. The one that may most embody his career was his work as a Wildcat quarterback in an impossible situation against Texas. However, his most enjoyable moment for Sooners fans may have been his game-tying touchdown catch in 2019 to cap the massive comeback against Baylor.
Reason Behind the Ranking: Willis pushed into some All Big 12 rankings this year and was deserving of probably more accolades than he received. In short, he, along with Eric Gray, were the Sooners best players in 2022.